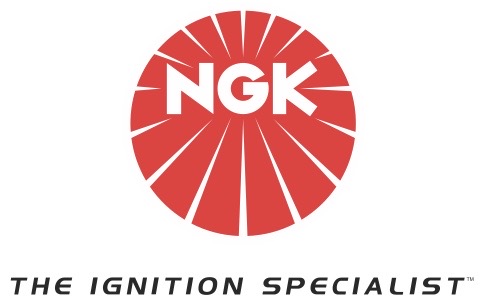 MotoAmerica has announced that NGK Spark Plugs has come on board as a sponsorship partner of the 2020 MotoAmerica Series.
"It's great to have NGK as a sponsor for the first time," said MotoAmerica President Wayne Rainey. "NGK has a long history in motorcycling and motorcycle racing and, in fact, I remember using NGK when I raced mini bikes as a kid. We're proud to be able to call them a partner for the coming season and we look forward to having a great year with them as we look ahead to building a long relationship."
With over 80 years of experience as a leading spark plug manufacturer, NGK produces spark plugs for automotive, motorcycle, power sports, marine and outdoor power equipment. NGK also offers complementary ignition product lines including; ignition coils, resistor caps, spark plug wires, and high-performance cables.
NGK will be activating its Racing Experience at both the Road America and Indianapolis Motor Speedway rounds of the series. The experience provides visitors with the opportunity to engage with NGK products, displays and personnel. Guests can also participate in interactive games, win prizes through a survey or share photos via social media.
"We are excited to sponsor MotoAmerica for the 2020 Series," said Jackie Donahue, NGK Marketing Manager – Experiential. "NGK has a rich history with performance motorsports, and this series is a key component in our strategy to expand our influence among motorcycle racers and enthusiasts. We look forward to increasing our fan base and building advocacy within the community."
To purchase tickets for all MotoAmerica events, click HERE
For information on how to watch the MotoAmerica Series, click HERE
For the full 2020 MotoAmerica Series schedule, click HERE