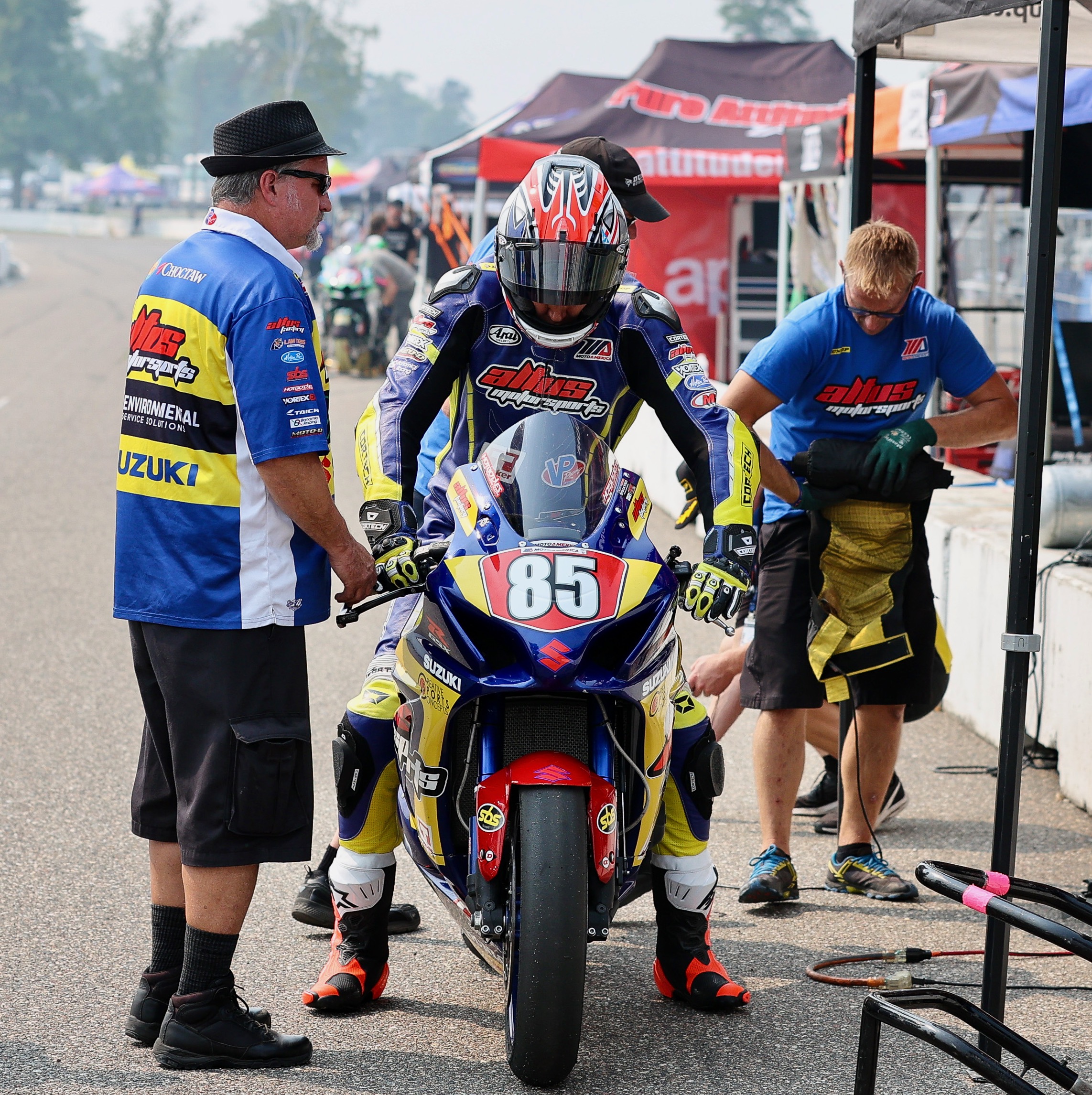 Altus Motorsports team manager Eric Gray passed away Monday night. When my phone rang on Tuesday, and I saw that it was Janette Nassaney, I answered with happiness in my heart because, every time I talked with Janette on the phone, it was a happy occasion.
But, not this time.
After we exchanged pleasantries, Janette quickly got to the subject at hand: Eric had died.
In a paddock filled with logoed baseball caps of every color, Eric Gray wore a black fedora. Janette said he bought it at the Oklahoma State Fair when he first moved down there. And it fit him. Not only in size, but it fit who he was. As the old saying goes, Eric "wasn't everybody's cup of tea."
Ironically, for Eric Gray, there was no gray area. He had opinions. Strong opinions, and he freely expressed himself. That invariably led to conversations, and discussions, and yes, even arguments.
Rob Silva wrote on his Facebook page about Eric, "We fought like brothers but we were each other's biggest fans at the same time." Altus Motorsports team owner George Nassaney also wrote on his Facebook page about Eric, "Today, I lost a friend! Eric Gray was like family. He would do anything for my family and our business. He was a man that was very passionate about road racing. Some saw him as difficult, but I saw a man that was hard-working, dedicated, extremely knowledgeable, and loyal. Eric joined our company seven years ago and helped us start Altus Factory Racing…Eric, you are going to be missed, and we will meet again one day. RIP Eric, my friend – Love you!"
Eric was instrumental in helping Altus Motorsports achieve two consecutive Stock 1000 championships: the first one in 2020 with Cameron Petersen, and the second one in 2021 with Jake Lewis. And he was ready to go for a third Stock 1000 title in 2023, with Brandon Paasch returning for a second season aboard the team's Suzuki GSX-R1000R.
Eric Gray is gone, but the passion that the man had for motorcycle road racing is his living legacy.
Gray matters, and to the man in the black fedora, Godspeed.
---
A viewing will be held from 3 to 5 p.m. local time on Sunday, March 26, at Becker-Rabon Funeral Home, 1502 NW Fort Sill Blvd., Lawton, OK 73507.
The funeral service will be held at the same location at 1 p.m. on Monday, March 27. The service will also be streamed live on the Becker-Rabon Funeral Home website.